Dutton Island Preserve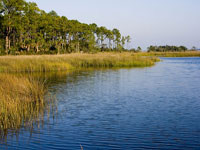 Atlantic Beach's largest park located at the end of Dutton Drive, West of Mayport Road. Dutton Island is a passive park that consists of 9,000 square feet of nature trails, a fishing and viewing pier, a canoe/kayak launch, picnic areas and pavilions, camping areas and parking.

Tideviews Preserve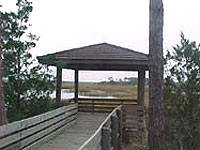 Tideviews Preserve is located at the end of West 1st Street and Begonia Street, west of Mayport Road. Tideviews Preserve consists of 8 acres of passive parkland. Tideviews offers a scenic view of the Intracoastal Waterway, 2500 feet of trail and boardwalk, restroom facilities, canoe launch, scenic overlook, a fishing area and public parking.

Castaway Island Preserve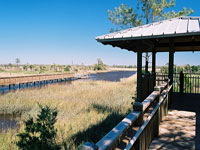 One of Jacksonville's premier preservation properties, Castaway Island Preserve entices visitors with its marshy banks and lush trails. The park, located along the Intracoastal Waterway, is adjacent to an intricate salt marsh ecosystem that is ideal for spotting marshland wildlife.

Cradle Creek Preserve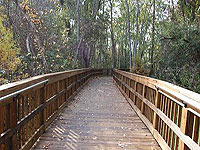 You can explore this special place by walking a system of nature trails and elevated boardwalks. Pause and enjoy the panoramic views from the observation platform overlooking Pablo Creek Estuary or from the canoe and kayak landing pier. You can learn about the natural surroundings and rich history of the preserve through a series of educational signs.